The first of its kind in British Columbia, the BC Eviction Mapping project aims to make tenant protections stronger by gathering information on where evictions are happening across the province, who is affected by them, and what the impacts are. With over 600 responses from across the province to date, this interactive and publicly accessible map provides evidence of the outcomes of housing instability and associated impacts on the population. The Eviction Map is a tool for public awareness, and will ultimately provide evidence that forms the basis of a law reform platform to strengthen tenant protections in BC.
The BC Eviction Mapping project is ongoing and data is updated monthly as we continue to work toward empowering tenants and improving their rights.
View the BC Eviction Map
Interim Report
From June 2022 to March 2023, 443 responses to the British Columbia Eviction Survey were collected and analyzed. Through those responses, trends began to emerge that inform the Interim Report findings. Four themes are identified:
Prevalence of "Landlord's Use" evictions
Homelessness after eviction
Neighbourhood displacement after eviction
Prevalence of informal evictions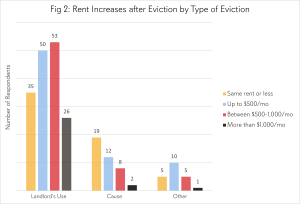 The evidence and key findings from survey respondents present a stark and troubling reality for tenants in BC. Outcomes including homelessness, rent increases of over $1,000 per month, negative impacts on children and families, and disproportionate negative impacts on Indigenous populations can be observed in the data.
While some populations are impacted more than others, including people of colour or those who are low-income, results also show that all tenants in BC are at risk of eviction and face significant challenges associated with it.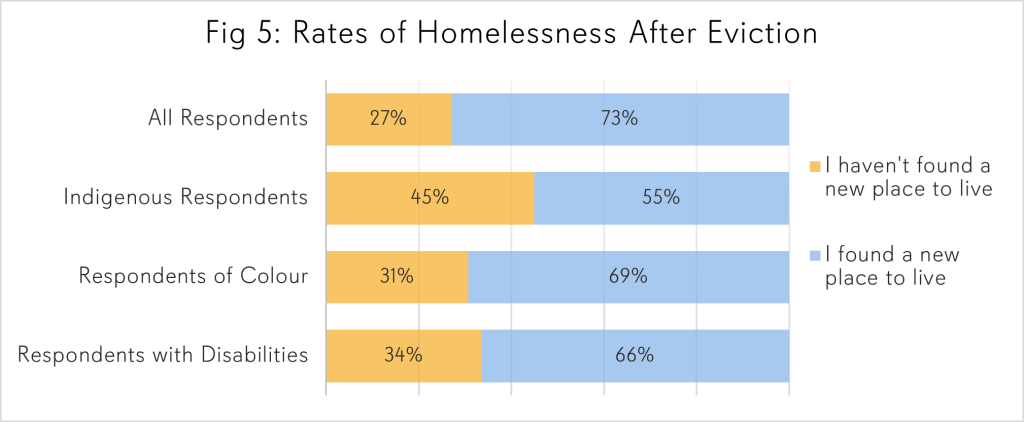 Read the Interim Report
Get Involved
The BC Eviction Mapping project is ongoing. We will continue to update the interactive map with new responses, and will be issuing a second report with updated findings in late 2023. If you've ever been evicted in BC, you can participate by taking the survey. You can also subscribe to our emails to stay up to date about the project, or donate to support this work.
With thanks to project funders and volunteer partners